How do I make someone besides vickie do a hottub handjob with walkto
When I do it like this it works fine as a response IF its a warpto setup
Warp to ashley hottub seat 1
warp to player hottub seat 2
remove all player clothes event trigger
intimacy sex hottub handjob ashley criteria would be (Player genetials exposed true)
Now when I use the walk to command vs the warp to command she never does it even if I add a roaming allow false command right after her warp to or walk to command. Otherwise she just sits down, stands back up and walks off with walk to command given.
While I do like the game alot, I hate the warping effect for acts so I want to accomplish this via walk to, but its not working.
Update
Image 1 showing radial menu with fix to stop ashley from dropping to her knees when menu or dialogue opens (ashley sex end before dialogue)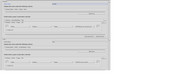 image 2 showing response triggers for hot tub handjob to work properly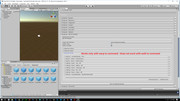 Due to hottub handjob warping the characters into position you might have to trigger it multiple times before it shows up correctly. This is why its on a radial menu vs a dialogue menu under global responses.