Hey there.
Long-timer lurker, very recent signer-upper.
I've been trying out a relatively simple scenario to learn how to do things, and found that even with that things got pretty complex pretty quickly, so I sketched things out in Miro to keep track.
Do you guys do this? I'd be really curious to see what your maps of more complex stories look like. Mine as at the bottom.
Any plans of using Bolt or another visual scripting tool for future games? I can see that being a huge workflow boost, not only to us modders but the team itself, since the internal logic of events is really hard to read with how things are set up in Unity at the moment.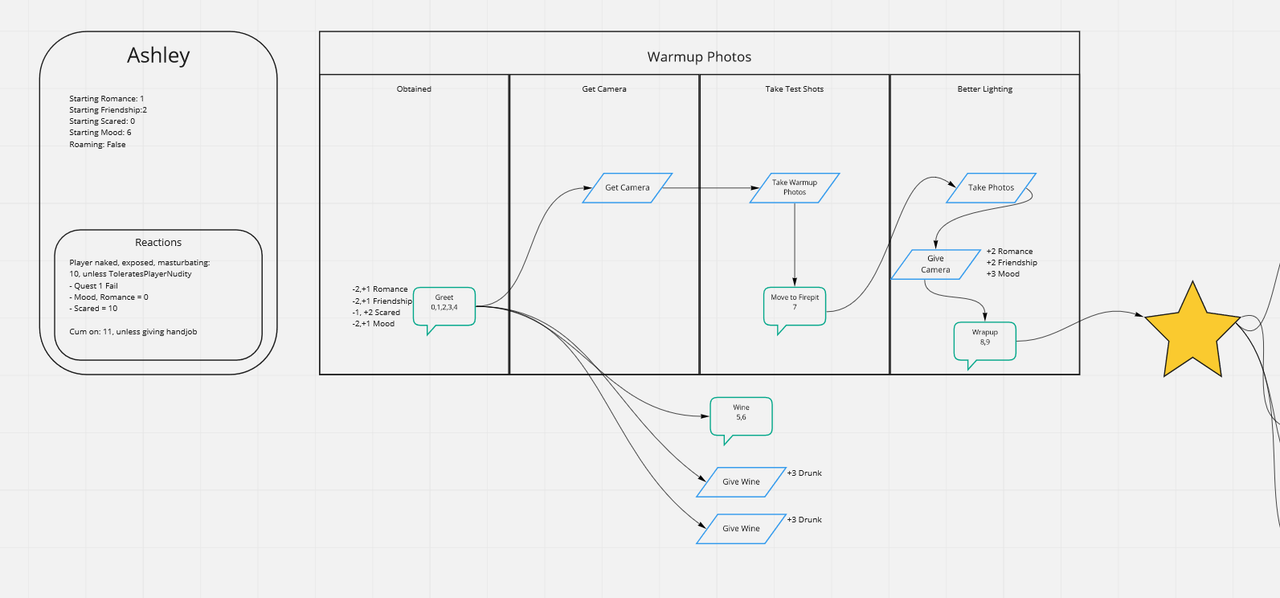 Edit: Whoops, seems like I posted this in the wrong topic by accident, but I can't move it. Could an admin help me move it into