Search found 44 matches
by hungle

Fri Oct 19, 2018 4:09 pm
Replies: 24
Views: 24269
by hungle

Fri Sep 28, 2018 11:25 pm
Replies: 3
Views: 187
I know, I was going to post about it at the time but unfortunately life decided to intervene. In other news, I've noticed a few lighting issues in [0.11.3]. Ashley's hair when she's stood to the right* of the fireplace. *as you're facing it. Katherine's eyelids in the missionary position in the stud...
by hungle

Fri Sep 28, 2018 7:16 pm
Replies: 3
Views: 187
by hungle

Tue Aug 28, 2018 3:50 am
Topic: Separated at birth?
Replies: 1
Views: 545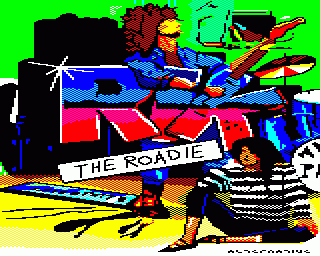 Article
The person in the stripey top seems familiar but I can't quite place them.

by hungle

Wed Aug 22, 2018 4:49 am
Forum: General Discussion
Replies: 54
Views: 9324
I've had a clothing related idea. I'm guessing that since the game will be set in an office some of the characters will be wearing shirts/blouses, so my idea was that you could unfasten the buttons like how you can untie Ashley's top in House Party.
by hungle

Fri Aug 03, 2018 10:41 am
Forum: General Discussion
Replies: 54
Views: 9324
I dare say this has been mentioned already, but the ability to listen in on office gossip and potentially use it to your advantage would be pretty cool imho.
by hungle

Sat Jul 28, 2018 9:44 am
Topic: [0.10.4] A few bugs.
Replies: 14
Views: 929
When Stephanie is in the cowgirl position her hair sometimes clips through her face. https://s8.postimg.cc/eoutxdb2p/steph_hair.png The main bedroom lighting appears to have some hair related issues. https://s8.postimg.cc/rg903v5f5/mbroom_lighting.png Madison's top clips into her stomach when she is...
by hungle

Sat Jul 21, 2018 9:24 am
Replies: 87
Views: 65427